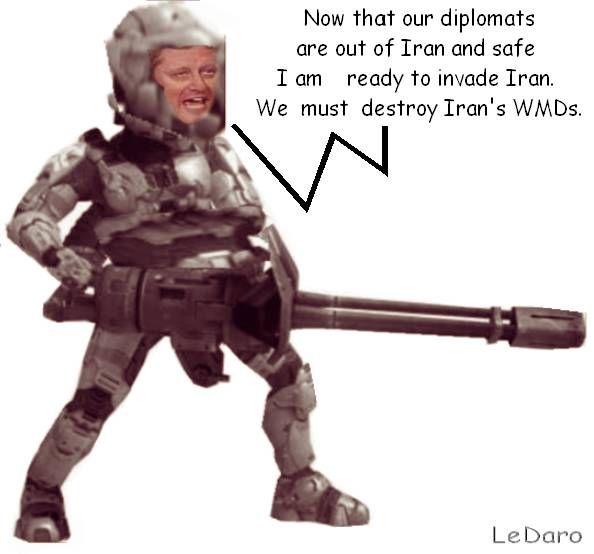 What the hell were Harper and Baird thinking to cut diplomatic ties with Iran? What does Harper know that the rest of the world does not know? Even Britain is not cutting diplomatic ties with Iran. Britain should be more worried about the safety of its diplomats than Canada given Britain's participation in wars both in Iraq and Afghanistan.
British Deputy Prime Minister Nick Clegg told the BBC that U.K. is not considering "… cutting off all diplomatic relations with Iran; it doesn't mean we are in any way lessening our determination to try to find a diplomatic solution to the nuclear question."

Niaz Salimi, the president of the Iranian-Canadian Community Council, and others point to a possible military strike against Iran's nuclear facilities as a motive behind Canada's announcement.

"For us, it's an immediate sign of attack on Iran," Salimi told Embassy magazine.

Ken Taylor, who was Canada's ambassador in Iran during the U.S. hostage crisis that began in 1979, told CBC's Hannah Thibedeau he doesn't agree with Canada's decision to suspend diplomatic relations.

"Given Canada's status as an international player, there's great value to having someone there on the ground who can interpret what is going on, to the extent that there are challenges to doing that properly," he said.
Harper wants to have no relations with Iran but then he does not want to have any relations with the Canadian public either. He and his foreign minister need to explain this more clearly to the Canadian public.
Recommend this post