Redneck prevails.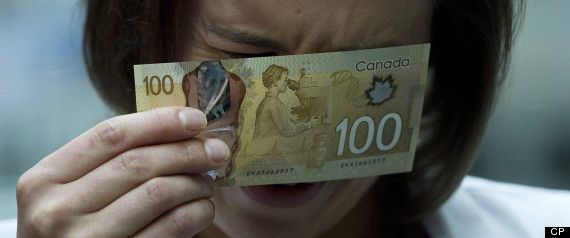 Martine Warren, a scientific advisor for the Bank of Canada has
a close look at the bank's new circulating $100 bill, Canada's
first polymer bank note, in Toronto on Monday Nov. 14, 2011.
THE CANADIAN PRESS/Nathan Denette.
"OTTAWA - The Bank of Canada purged the image of an Asian-looking woman from its new $100 banknotes after focus groups raised questions about her ethnicity.……..
The Strategic Counsel conducted the October 2009 focus groups in Calgary, Toronto, Montreal and Fredericton, at a cost of $53,000.
The Toronto groups were positive about the image of an Asian woman because "it is seen to represent diversity or multiculturalism.".
In Quebec, however, "the inclusion of an Asian without representing any other ethnicities was seen to be contentious."
One person in Fredericton commented: "The person on it appears to be of Asian descent which doesn't rep(resent) Canada. It is fairly ugly.".
Read the full story
here
.
Recommend this post