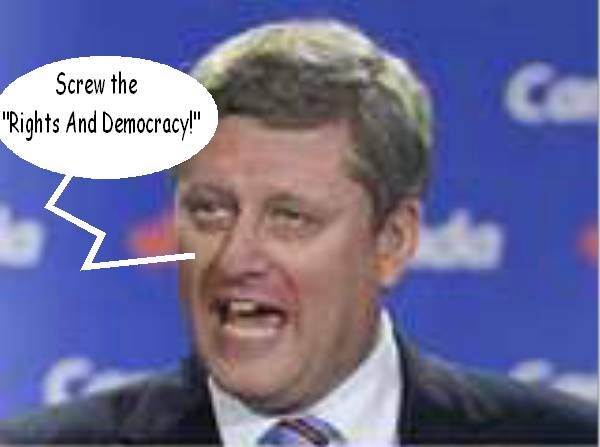 Ironically Rights & Democracy was created in 1988 by Brian Mulroney's government - the independent agency monitors human rights and promotes democracy abroad.
Stevie must be musing to himself, "Who do you think I am - baby sitter for the rest of the world? I am the ruler of Canada and my job is to rule Canada and sell Tar Sands oil to the USA and China."
What were 39% of Canadians thinking when they gave this moron a majority so that he can screw the country and ruin our reputation internationally?
Read the story
here
.
Recommend this post