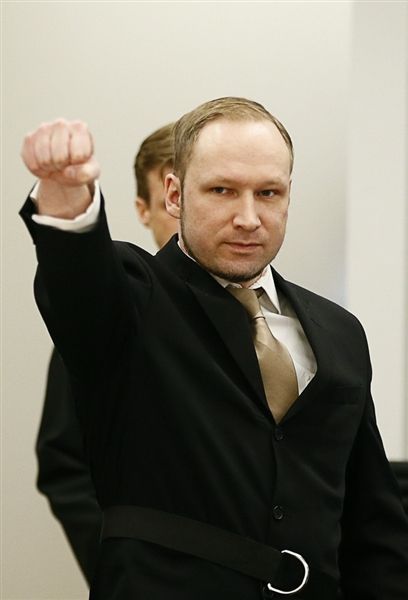 Fabrizio Bensch / Reuters
Anders Behring Breivik raises his fist as he arrives to courtroom for the first day of his trial in Oslo, Monday.
He regrets that he was able to kill only 77 people. This shows that how dangerous this monster is. Actually he killed 93 people mostly children.
Read the
MSNBC
story. There are a few more photos of the monster and videos on the MSNBC site.
Recommend this post